We don't want price to be a barrier to creating better futures.
In this post, we wanted to share with you some of our thinking and reflections on how to price Sensible Futures, and how we can strike the right balance between being a community and being sustainable – and also shed some light on why we decided on a "pay what you can" approach.
It's in our mission ✨
About a year ago, when we decided to put in the work to make Sensible Futures available outside the walls of Stupid Studio. That also made us naturally ask ourselves: Why? Why release this to others? Why put in the time and effort needed? From a competitive perspective, one could even argue that it would be a stupid idea to give away hard-earned knowledge and experience.
But really, we saw several reasons that collectively made it a no-brainer to publish it to the World (and one big thing, that made it brain-dead as well... more on that below).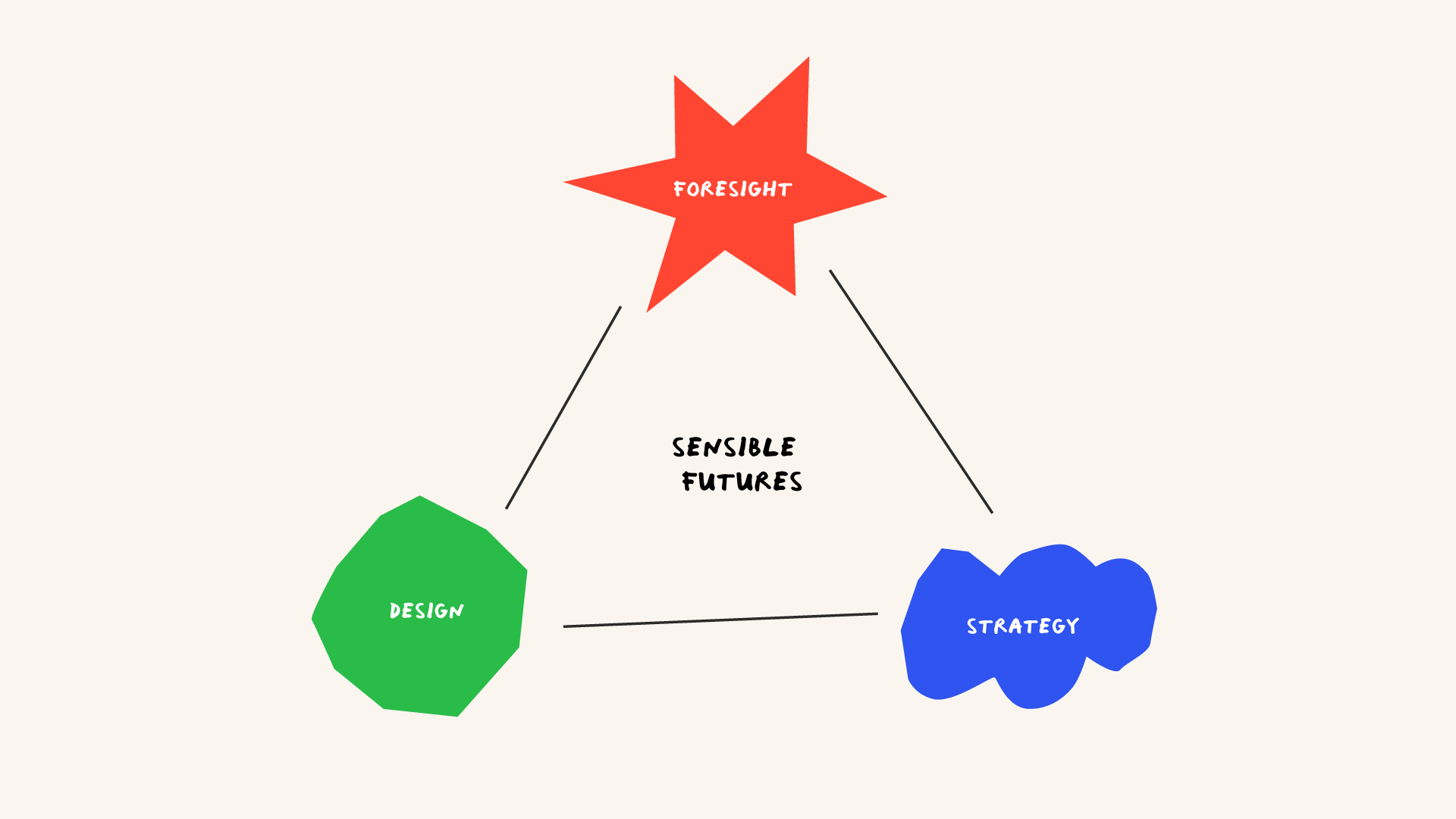 Everything needs to change.
Literally, every organisation on the planet needs to change. Change into something better – and it needs to happen fast. This is embedded in the way we designed Sensible Futures. To be action-oriented in the intersection between Design, Strategy and Foresight.
We are limited.
One of our core values at Stupid Studio is that we can help create better futures through design. As we reflected on Sensible Futures, we also saw the opportunity to scale this thinking beyond ourselves and the limited time we have available.
We are one.
We only have one planet with finite resources. We all live on that planet.
Sensible Futures does away with siloed thinking and instead integrates sustainability principles, regenerative design practices and a more holistic approach to problem-solving.
We know it works.
Sensible Futures has been used, tested, and improved through numerous collaborations over the last five-six years. From workshops with NGOs to global corporations, from schools to public events. And it works. It brings people together, creates a safe space where change can unfold, and then it helps teams action things.
On the back of these realisations (that obviously didn't present themselves as clearly initially), a deeper intent emerged: We must use this to enable others to also create positive change. That is the only meaningful and logical thing to do.
Our mission emerged: To empower as many as possible to create better futures. In their organisations, teams, corporations – and ultimately for people and planet.
The braindead part… 🫣
What we didn't anticipate though, was the massive undertaking of taking Sensible Futures from being a well-working internal tool, and turning it into something an uninvited user could seamlessly tap into. Formalising, improving, writing and designing has, in all honesty, been a huge amount of work. And we know we are not there yet, as there's so much still to be done (stay tuned for our upcoming roadmap post).
Money is the air we breathe
This brings us to the money part.
No matter how much we would love to not have to think about money, it would be reckless and short-sighted to ignore it. What you are looking at now, has been (and still is) being made using whatever spare hours we have available during our regular work at Stupid Studio. But that's a privileged position, one of luxury: That we've had the time and resources to invest; it's not a sustainable, long-term strategy when it comes to keeping Sensible Futures alive – and to continue to  grow its reach and impact, otherwise, why did we spend so much time publishing it in the first place.
So, we need to bring in money, as it's the air we breathe.
No air, no Sensible Futures, really.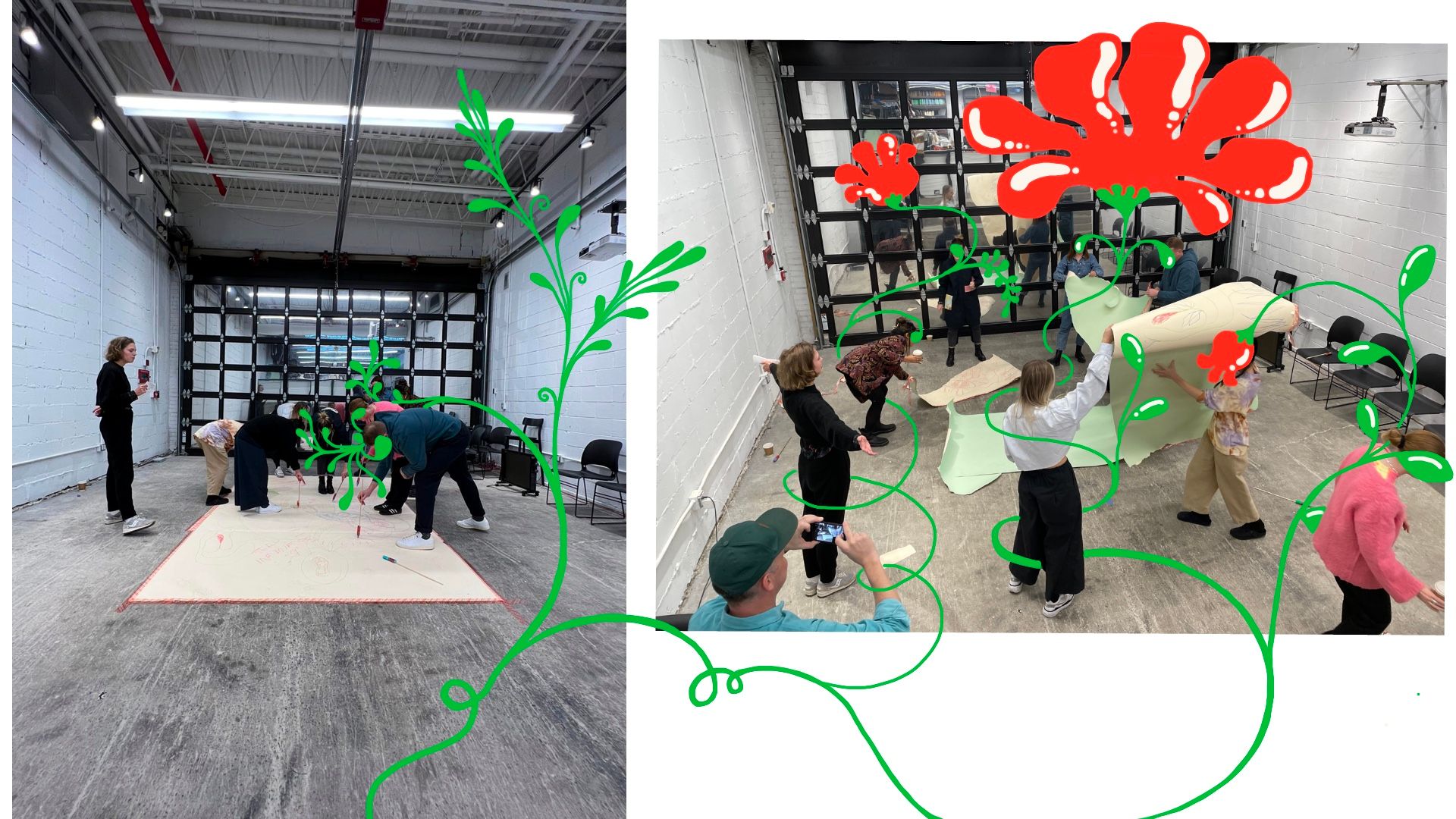 What do I pay for? 💸
That's a great question. Here's how your contribution will be spent:
80% of all incoming revenue will be re-invested into developing new content, including more enjoyable formats for absorbing the activity knowledge e.g. introduction videos/tutorials. On top of that, we wish to develop a formal training and certification program for facilitators, engage deeper with the community and continue to publish more workshop guides + be able to pay the relatively small costs to run servers, payment systems etc.
The remaining 20% will be used to gradually and slowly pay off the design and development cost that Stupid Studio invested into this project over the last five years: The hours spent to imagine, prototype, research, test, iterate, improve and create what you are looking at. Currently, 4500 hours have been logged over the last 5 years. Financially we would like to recoup that at some point, but as you can see from the distribution, we are more invested in building community, reach and impact.
We plan on writing another post where we elaborate more on the business model, and how we see Sensible Futures evolve over the coming years: This thinking includes ideas around decentralised governance, distributed ownership and open, co-created and transparent development: We want to grow a community that has influence and takes (and gets) ownership.
Undecided?
Look at it this way: With Sensible Futures you have instant access to 50+ tried and tested methods and activities, and a growing collection of tried and tested workshop guides. You can use them immediately to facilitate a futures session with your team.
We know from experience that our methodology band teams together and make change happen.
If you can make good use of just one of our methods in an upcoming team workshop, are we then worth 20$? Or maybe even 100$?
That's entirely up to you! You can see our plans here, and either up or downgrade right away.
Most importantly: Join In & Participate 🙌🏻
We thrive on feedback, and we want to build this further with you! If you have ideas, feedback, or feel you can contribute then get in touch. Don't be a stranger