Our company is built around our Sensible Future Framework: a unique set of methods & activities developed through numerous collaborations with international brands, organisations and design schools.
Succeed in the crucial early stage.
Our services will help you succeed in the crucial early stages of innovation and invention. It does so by fusing diverse disciplines such as design thinking, strategic foresight, and design fiction with the best possible practices from experiential futures and scenario development.
Enabling your team to do the work.
Your future is not unfolded by us. We are simply facilitators, bringing the tools, methods and mindset needed for your (very capable) team to make sense of the world around them, develop future scenarios and artefacts, and then set new directions.
A game of preparation. Not prediction.
When we create future scenarios with you – and not least the future concepts shaping these scenarios – we are not attempting to predict the future. No one can do that. Rather, it's a game of preparation, informing your strategic decision making and innovation efforts.
Our Foundation
At the heart of Sensible Futures is our mindset, methods and tools:
the Framework. It's a living thing that evolves through our work, and captures years of accumulated experience in a way that enables you, and us, to grow our impact.
Our Promise
It's for everyone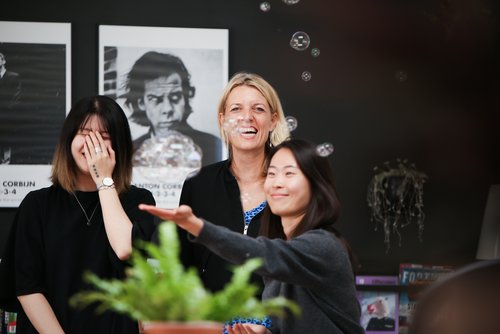 Our vision is to empower anyone to design, develop and co-create better futures. Our framework is designed to embrace diversity and include many perspectives.
It's playful & hands-on
Sensible Futures is playful, experiential and hands on, because play is the highest form of research, and because experiencing is believing.
It's actionable & tangible
Sensible Futures helps you translate ambiguity and uncertainty into opportunities and direction and drive action.